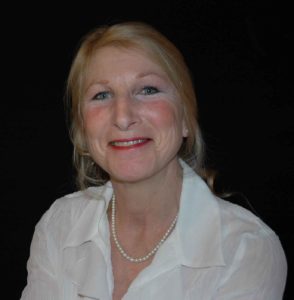 I am a third generation silhouette artist following in the footsteps of my Mother, Gloria Kelley, Grandmother; Hilda Mayer and her sister; Audrey Waite.
In the late 1950's starting at age nine I spent summers with my Mom and Grandmother in their silhouette studio in St. Ignace, Michigan. It was called "The Indian Paintbrush Studio" and also offered artist supplies, oil and watercolor Paintings. It was a glorious time of life for me as we stayed at my Grandparents Cabin at Epoufette Bay directly on lake Michigan. In order to keep me content during working hours they would give me all the silhouette paper and scissors I wanted. This was the formative time for me to develop my skills as a silhouette artist.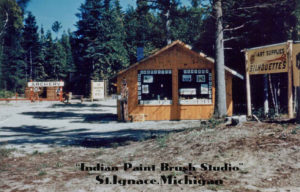 I have a silhouette I did of my Mom at age ten that is a good likeness , just a little on the skinny side!! My Mom and Grandmother also cut silhouettes at stores, fairs, and other locations in the winter months while in lower Michigan.
My Great Aunt Audrey Waite was one of the premier silhouette artists working at her studio in Clarklake, Michigan. She also traveled the midwest from the 1930's through the mid 1980's.
Meanwhile I grew up and became a hairdresser, Wife and Mother or three.
In the 1980's I was involved with making woodcrafts, when I read an article in the newspaper stating that there were only thirteen silhouette artists in the country. My immediate reaction was "I Can Do That!" I started refreshing my skills and practiced cutting profiles of everyone.
In 1986 I put out my little silhouette sign at a craft fair I was attending in Albion, Michigan. I did my first silhouette for pay and shortly thereafter I dropped the woodcrafts and was doing entirely silhouettes.
Since that time I have worked full time cutting silhouettes at art fairs, stores, schools and various events. Like my Mom, Grandmother, and Aunt I pride myself in creating an accurate likeness of the subject. Although we each developed our own style we all followed in the style of embellishing the silhouette with cuts into the image that adds much more detail to the work.
I am thankful for the gift God has given me, and hope to be cutting silhouettes for many years to come.
Sincerely,
Joyce